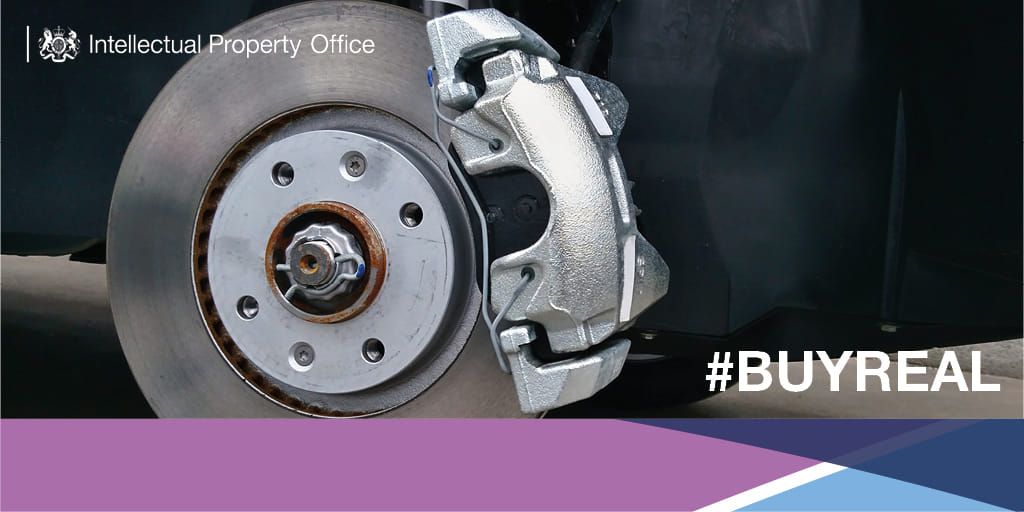 New government guidance warns of the dangers fake vehicle parts can have to drivers, passengers and road users.
The Intellectual Property Office (IPO) has issued new guidance as part of a cross-government and industry campaign. The campaign warns consumers of the serious dangers of fake car parts.
The amount of fake vehicle parts available on the market is on the rise. The European Union Intellectual Property Office (EUIPO) estimated that more than €2 billion is lost every year due to counterfeit tyres and batteries alone.
To help combat this problem the IPO joined forces with the auto industry and trading platforms and other parts of government. Together they have launched a campaign to warn consumers about the dangers of fake vehicle parts. The collaboration has led to the Intellectual Property Office issuing new guidance. The guidance gives tips on how to avoid buying fake parts when shopping online and on the high street.
For more information visit the Intellectual Property Office or if you have any concerns about fake items please REPORT IT