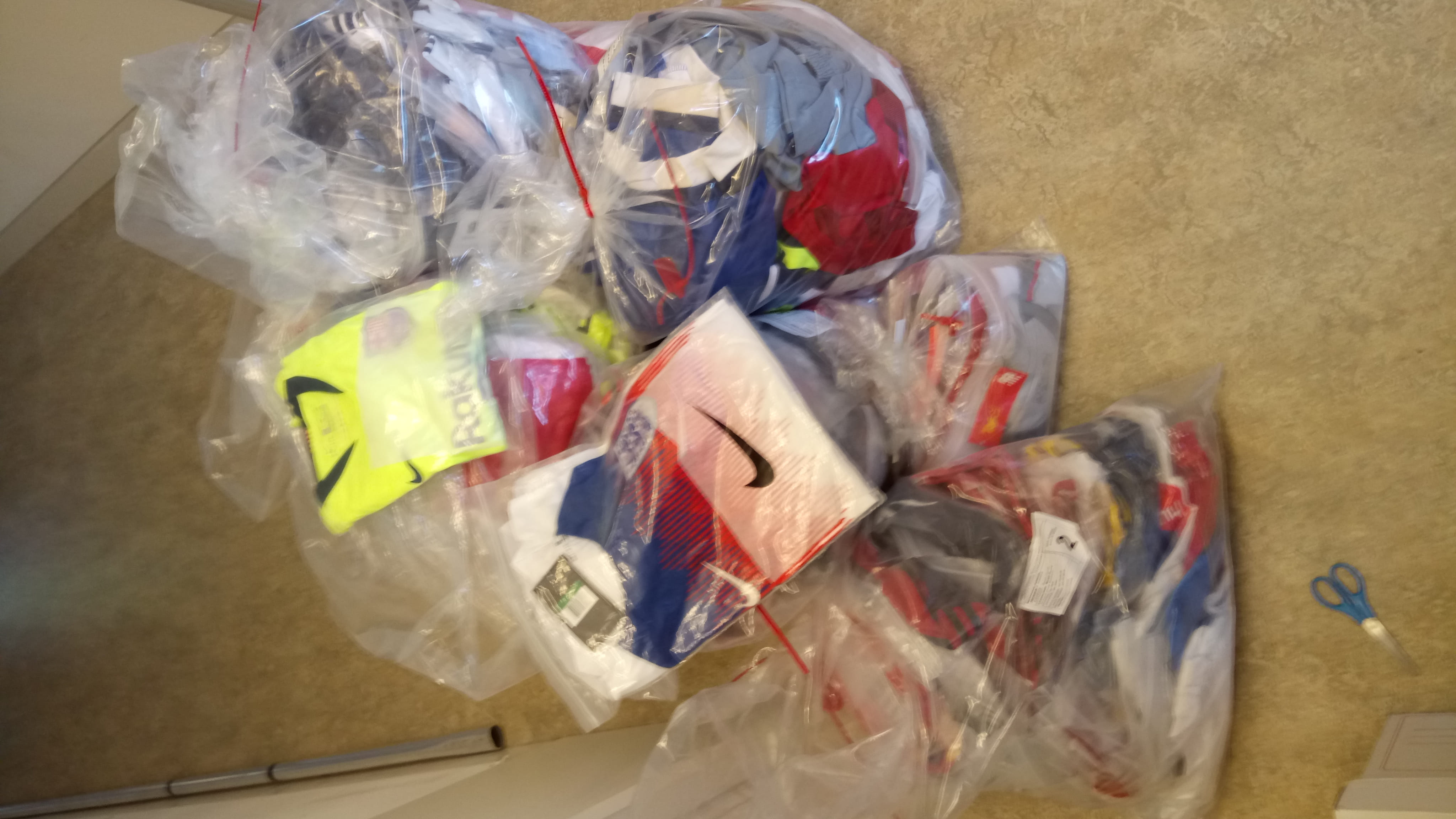 A Redditch man has been convicted for selling fake football kits on social media.
44 year old Stuart Young was investigated and prosecuted by Worcestershire County Council's Trading Standards. Young pleaded guilty to 8 offences under the Trade Marks Act 1994.
After a raid on his home, 155 items of fake branded clothing, mainly adult football shirts and junior football kits, were discovered. The football kits included those for England, Liverpool, Manchester United and Arsenal.  Kits of other major European teams such as Real Madrid, Barcelona and Borussia Dortmund were also found.
The total estimated high street value of the seizure was over £9,500. The court heard this was not simply a hobby, there was evidence Young was selling the counterfeit goods on the internet and at markets.
Young was sentenced to a 12 month community order, including 135 hours of unpaid work. He was also ordered to pay costs and a victim surcharge of £1,485.
Worcestershire County Councillor Lucy Hodgson, Cabinet Member with Responsibility for Communities said: "This is not a victimless crime; it damages legitimate Worcestershire businesses and the interests of those who own the intellectual property rights of the trade marks which are being copied. We urge the public not to buy counterfeit goods. Producers of these fake items are often involved in other serious crime and money laundering.
Our Trading Standards Officers will continue to investigate those who choose to supply fakes in Worcestershire, whether it be at markets or online. They will have no hesitation in prosecuting those who harm Worcestershire's economy."
If anyone has any information about the sale of counterfeit goods, they can report it to the Citizens Advice Consumer Service on 03454 04 05 06.
Ends
For press enquiries or to arrange an interview with a spokesperson please contact the Council's Communications team on 01905 766646.
Follow us on Twitter @worcscc
Notes to editor
Photo caption: Some of the counterfeit football kits seized by Trading Standards.